Online check-in forms allow passengers to check in for their flight, train, or bus without leaving the comfort of their homes or offices. This demo illustrates a typical online flight registration form. Form users can add multiple passengers, specify flight details, and leave contacts of a person to notify in case the trip is delayed or canceled. This form is created and designed using SurveyJS Survey Creator with an integrated Theme Editor. The following sections give an overview of this form's key solutions and describe how to implement them.
The online flight check-in form in this demo has a distinct background image. With Theme Editor by SurveyJS, you can add background images to your forms with ease. Open the Themes tab in Survey Creator and expand the Background category. Editors under the Background image title enable you to add a background image and configure its every aspect.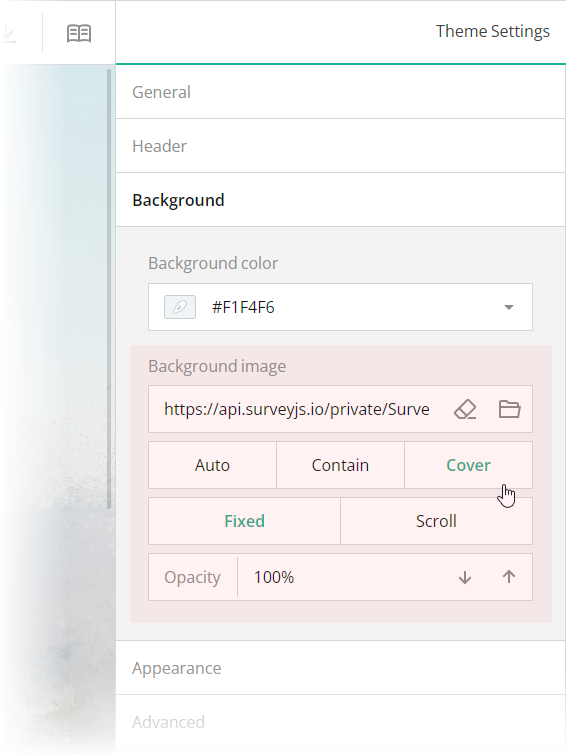 These editors are mapped to the following theme JSON schema properties, which you can find in the theme.js file:
Configure the Form Header
The header of your form typically contains a form title, short description, and a logo of your company. To specify title and description texts, open the Designer tab and enter them in the Title and Description editors in the General category. To configure a logo, use editors in the Logo in Survey Header category.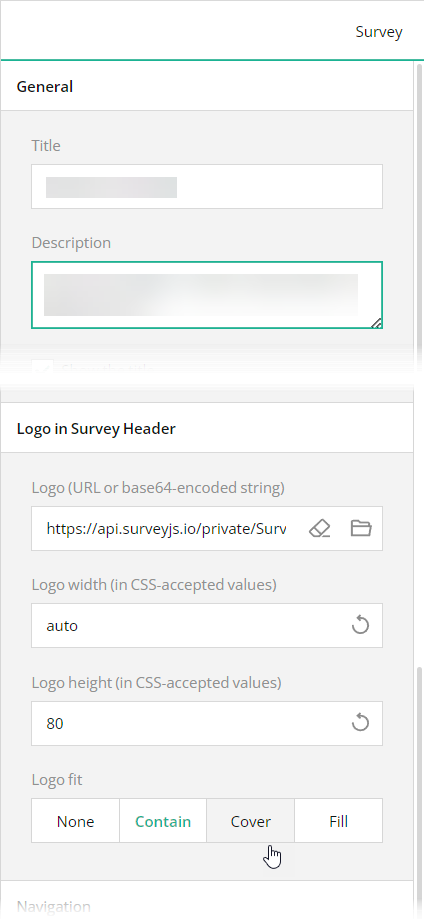 These editors are mapped to the following survey JSON properties:
To configure the appearance of the form header, open the Themes tab and use editors in the Header category. Ensure that the View switch is set to "Advanced". All editors in the Header category, except font editors and View, are mapped to corresponding header object properties in the theme JSON schema (see the theme.js file).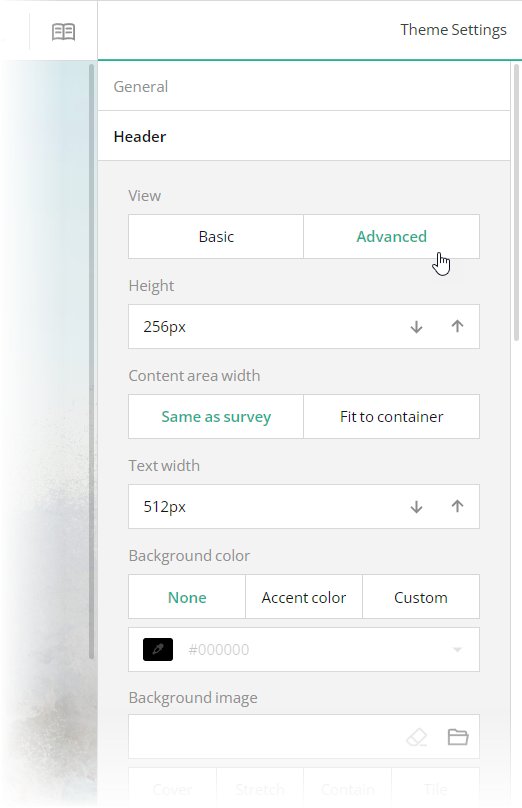 Use Placeholders for Form Field Titles
If you want to design more compact and neat-looking forms, you can hide form field titles and display title texts as input field placeholders. To implement this layout in your form, open the Designer tab, select a question on the design surface, and specify the following settings:
In the General category, enter the form field title in the Input area placeholder editor.
In the Layout category, change Title location to "Hidden".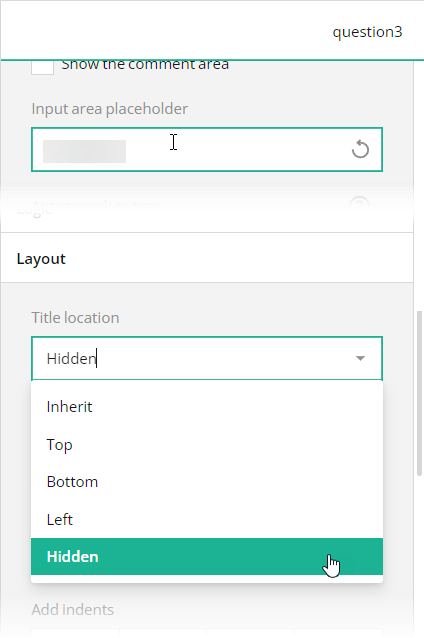 In the survey JSON schema, these editors are mapped to a question's titleLocation and placeholder properties.