Released: August 9, 2023
SurveyJS v1.9.102 includes machine-translated UI texts, a new UI for error messages in Matrix-like questions, Vue 3 code examples in our demos, and several bug fixes.
Machine-translated UI texts
SurveyJS ships with UI translations for over 50 languages. Most of the translations are supported by the community and may contain untranslated strings. To fill the gap, these strings are now translated by Azure AI Translator by Microsoft.
Each dictionary file contains a log of machine translations at the end. You can use it to find individual machine-translated strings and revise them if required. Delete revised strings from the log to exclude them from machine translation.
New UI for error messages in Matrix-like questions
Previously, Matrix-like questions indicated errors by coloring input fields red. To display an error message, users needed to hover the mouse pointer over an input field. Since SurveyJS v1.9.102, Matrix-like questions display error messages above or below matrix cells (depending on the questionErrorLocation property value).
Previous UI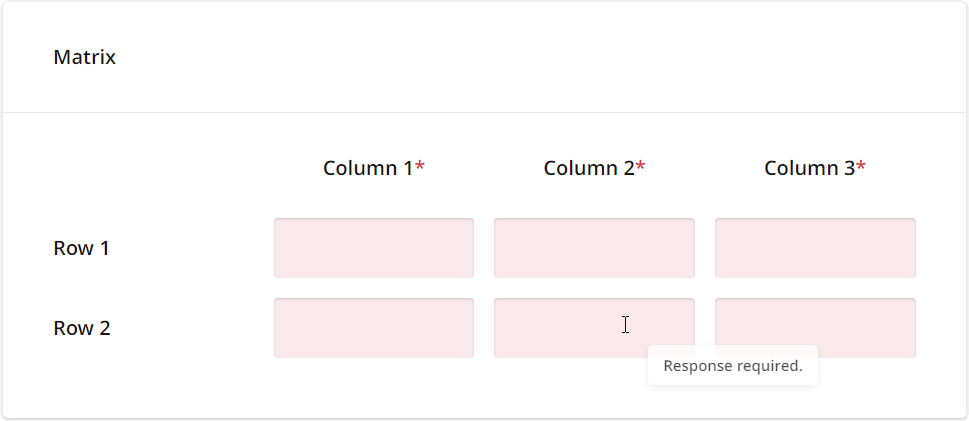 Current UI
"questionErrorLocation": "top"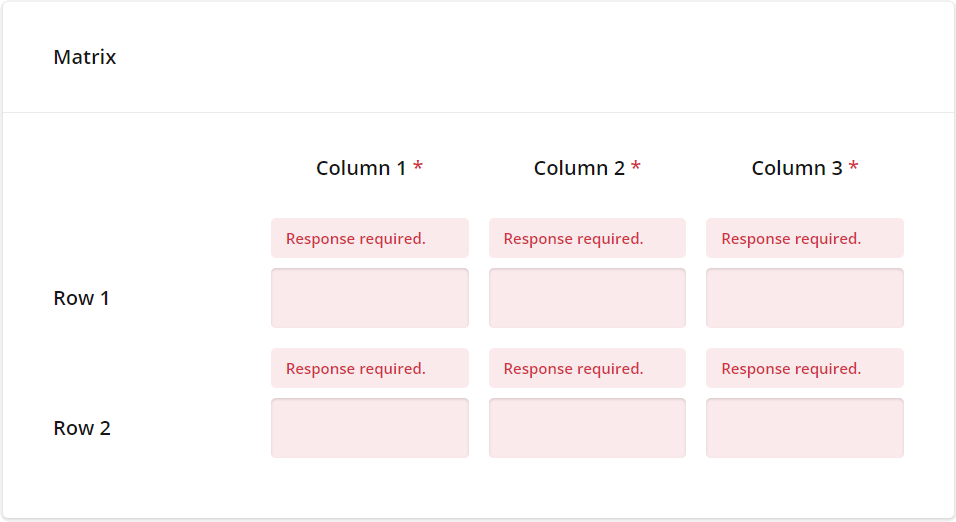 "questionErrorLocation": "bottom"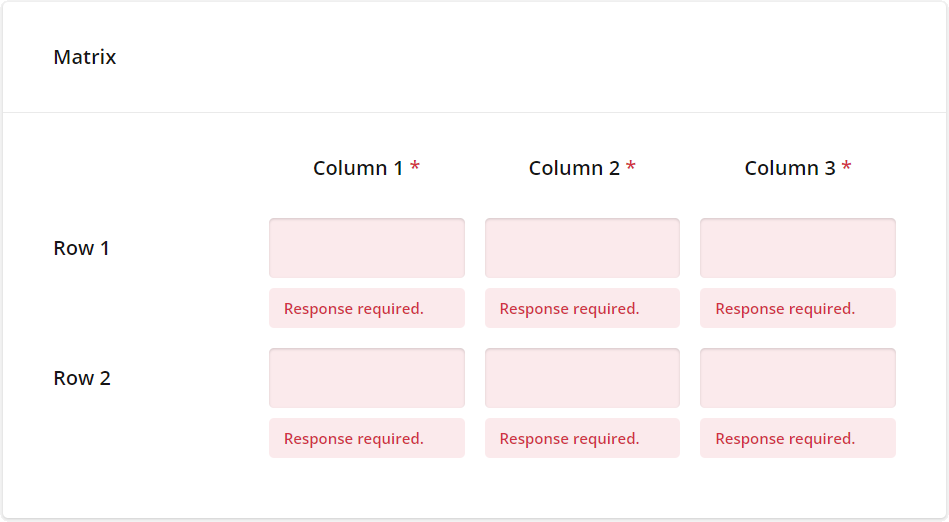 Vue 3 Code Examples in Demos
In our previous release, we've introduced Vue 3 support for our Form Library. In this release, we add code examples for Vue 3 to SurveyJS demos. Open the Code tab in any demo and select Vue 3 from all frameworks: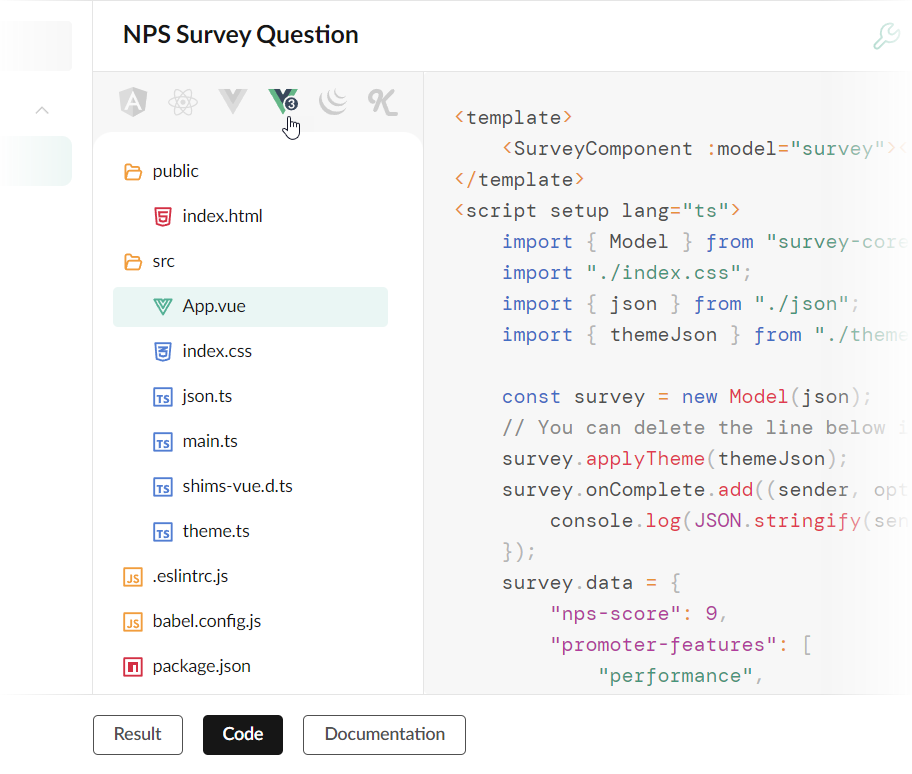 Form Library
Survey Creator
PDF Generator