Released: June 21, 2023
SurveyJS v1.9.93 features an adaptive mode for tabs in Dynamic Panel, adds more information about the visualizer state in Dashboard, and includes other enhancements and bug fixes.
Dynamic Panel: Adaptive Mode for Tabs
Our recently introduced tab view for Dynamic Panel receives support for adaptability. When the panel width is insufficient to display all tabs, the last tabs are hidden in a three-dot menu.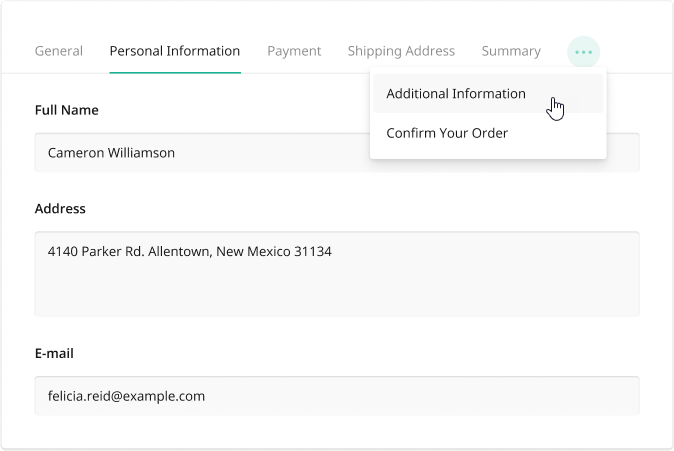 Dashboard: Enhanced Visualizer State
Since SurveyJS Dashboard v1.9.93, individual visualizers provide more information about their state. Refer to the IVisualizerPanelElement interface for a full list of available state properties.
To get the state of all visualizers, use VisualizationPanel's state property:
import { VisualizationPanel } from "survey-analytics";

const vizPanel = new VisualizationPanel( ... );
// `elements` contains an array of `IVisualizerPanelElement` objects
const { elements } = vizPanel.state;

Form Library
Survey Creator