Released: May 23, 2023
SurveyJS v1.9.89 enhances question name validation in Survey Creator and includes a number of bug fixes.
Survey Creator: Question Name Validation Enhancements
Survey Creator users no longer can use reserved words—"item", "choice", "panel", "row"—as question names. These words are used in expressions to access neighboring choice items or questions within a panel or matrix row. Their usage for question names leads to ambiguity. If you try to enter one of these words into the Name field in Property Grid, Survey Creator displays an error message.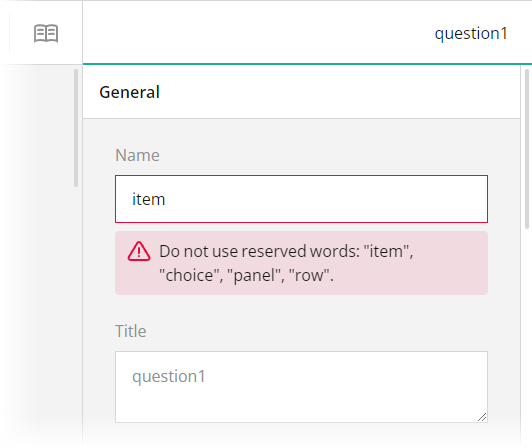 Form Library
Survey Creator
PDF Generator