Open-Source JavaScript Form Builder Libraries
Building your own form management
system has never been easier.
Automate forms workflow and retain full ownership
of respondent data.
A free and open-source MIT-licensed JavaScript library that renders dynamic JSON-based forms in your web application and collects responses.
A self-hosted drag-and-drop form builder that automatically generates JSON definition (schemas) of your forms in real time. Create and easily modify forms in-house.
Simplifies survey data analysis with interactive and customizable charts and tables. Visualize your insights with the survey data dashboard and analyze survey results in one view.
An open-source JavaScript library that renders SurveyJS forms as PDF files in a browser. Save an unlimited number of e-forms to PDF (editable or read-only), share them, and go paperless.
SurveyJS is developed for
Why SurveyJS
SurveyJS is your free and open-source alternative to mainstream SaaS survey
platforms and pricey custom solutions.
Free and Open-Source
The SurveyJS Form Library is free and open-source under the MIT license, which is extremely permissive and lets true innovation take place.
Data Security
With SurveyJS, you can finally avoid using third-party black box SaaS platforms and create a secure and self-hosted form management system, retaining all sensitive data on your own servers.
Full Customization
Freely customize included themes using CSS-based Theme Editor to incorporate your brand identity and design language.
Support for Integration
SurveyJS has integration for React.js, Angular, Vue.js, Knockout, and of course, jQuery. You also have total freedom of choice as to the backend, because any server + database combination is fully compatible.
Perpetual Licensing
Commercial usage of our GUI-based form/survey builder requires a developer license, which is perpetual, world-wide and royalty-free: we do not charge any royalties for redistribution of our libraries, regardless of the number of end-users you have.
Professional Tech Support
Our tech experts will guide you through all aspects of building your own form management system with SurveyJS. In addition to this, there is extensive documentation for developers.
SurveyJS helps enterprises keep
sensitive data secure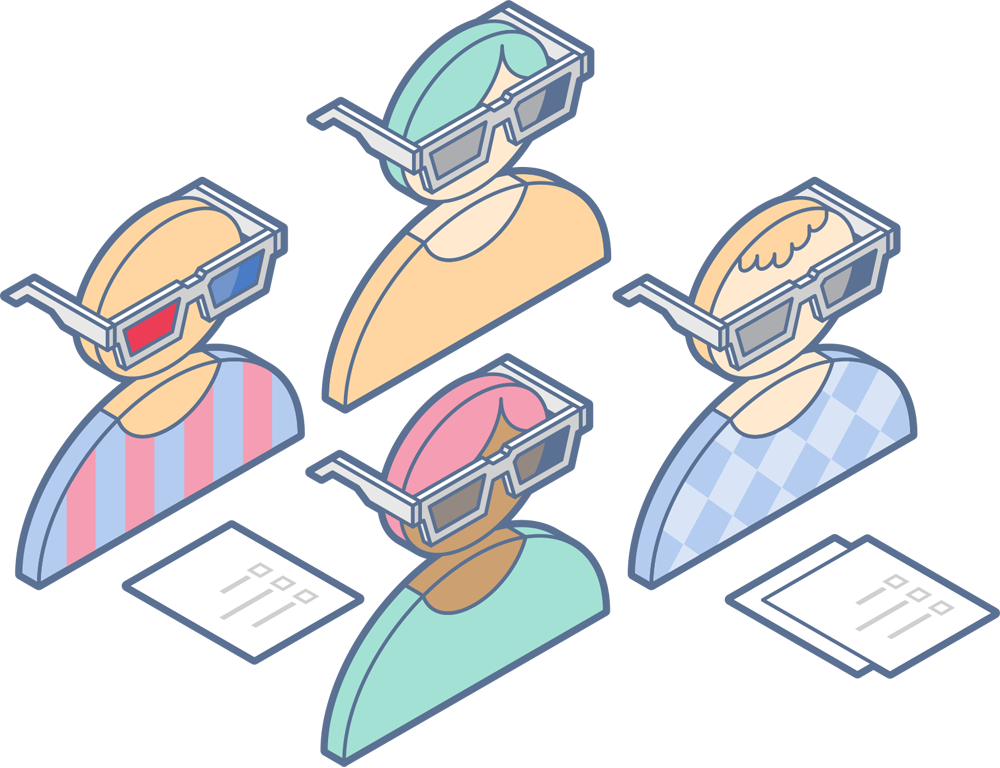 Whether you are from the education or healthcare sector, human resources, or anything in between—collecting sensitive data can become a maintenance nightmare, since you, as a survey creator, must guarantee anonymity and privacy to respondents (very often—to thousands of them) in order to remain legally compliant and ensure honest answers.
So the software you use to create and host surveys needs to be more than just a third-party, black-box SaaS platform where you're locked in to too many dependencies, and locked out of engagement, monitoring, and improvement of the actual service because of intellectual property laws.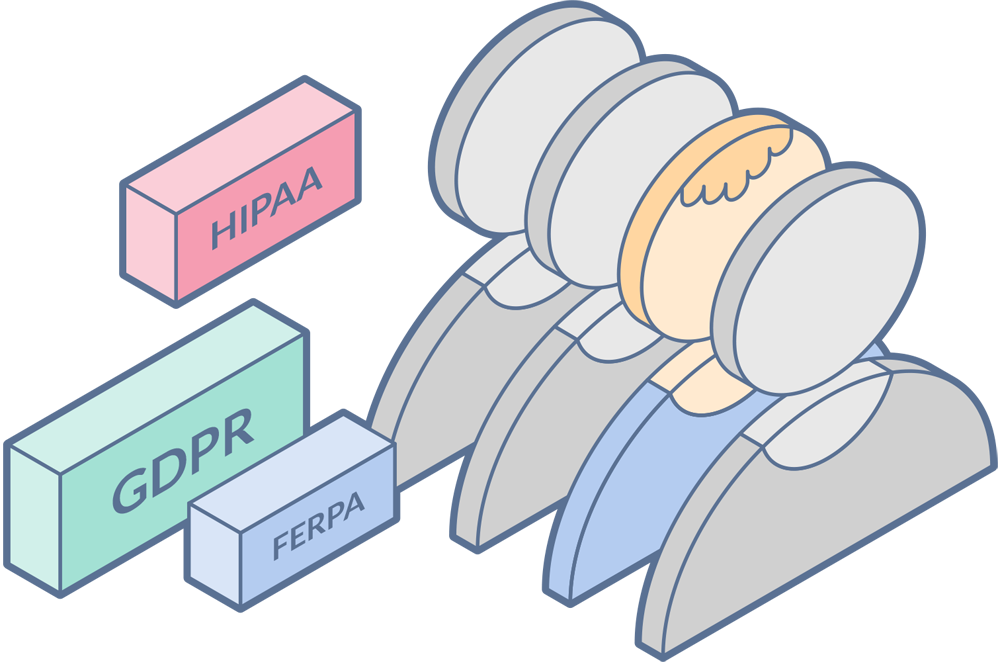 Even when surveys are conducted anonymously and with informed consent, you are not off the hook.
Even if you store only aggregated data, small sample sizes could inadvertently identify an individual, leading to adverse consequences. Also, most countries have laws governing the storage and security of collected data (HIPAA, FERPA, GDPR), meaning that you are liable for any stored personal information in your custody—including its secure destruction at the end of the retention period, with proof.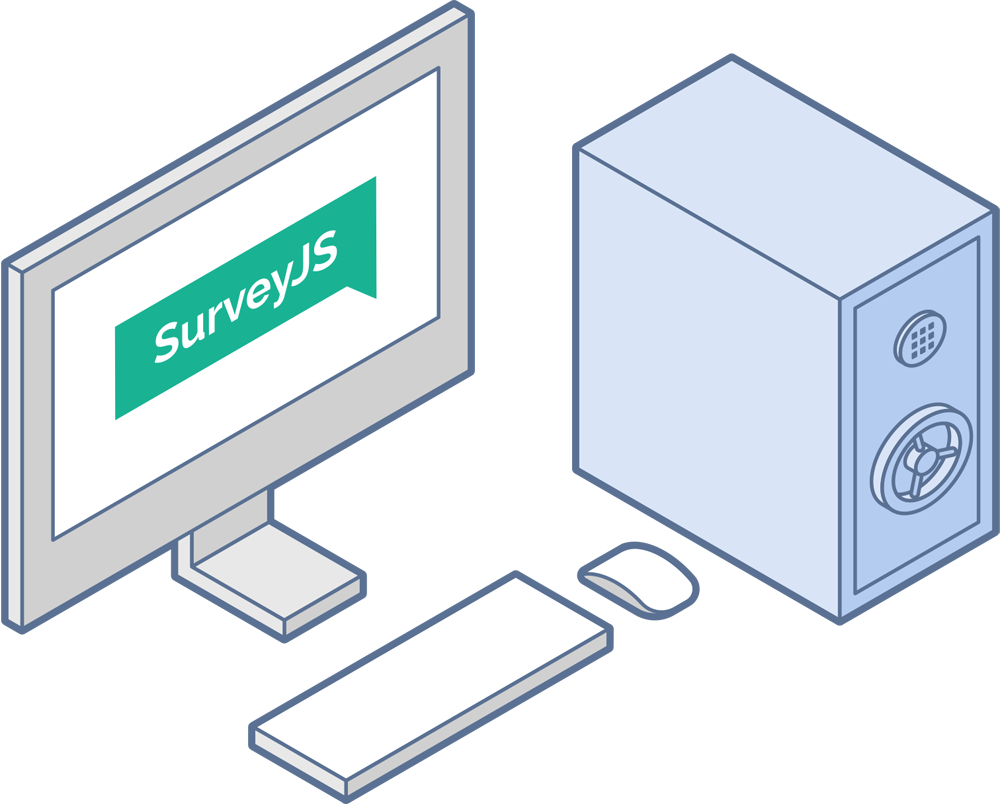 The easiest way to ensure individual privacy and legal compliance is to self-host SurveyJS. You would run surveys and store responses completely within your own infrastructure, thus being in total control of data flow between server and client without any third-party involved.
Self-hosting a SurveyJS solution grants you true freedom, and makes long-term planning not only possible, but also viable.
SurveyJS UI Libraries
SurveyJS provides you with the building blocks to create your own self-hosted form management system
where even non-technical users can make and run unlimited surveys and forms (both digital and PDF),
and visualize responses in the dashboard.
Frequently Asked Questions
Can I add custom CSS to brand the look of my surveys?

YES. Unlike mainstream SaaS survey tools, SurveyJS libraries offer straightforward and unlimited style customization for FREE out-of-the-box. With SurveyJS, you can use modern built-in themes "as is" or create your own custom survey themes, add your company logo, create a custom Thank you page at the end of your survey – your creativity and skills in HTML/JavaScript/CSS is the only limit. Freely add custom CSS code to style your surveys and make them look as visually distinct as possible, incorporating your brand identity and aligning survey widgets with your site.
Is it possible to format/style text of survey elements using Markdown?

YES. With SurveyJS you can use HTML and Markdown for common appearance customizations in question titles or values (like making bold/italic or adding images). For advanced scenarios, you can also provide external markdown converter or create custom themes.
Is customization of survey design and its elements free for everyone?

YES. With SurveyJS libraries, you do not need to look up suitable pricing plans to just change theme colors, fonts, or borders – unlimited theme customization capabilities are free for everyone and built-in. Unlike the majority of online survey tools, we do not charge users for such basic capabilities.
Do you store survey results and/or any other respondent data in your database?

The Survey JS project was developed with full integration and security in mind. We want to enable our users to build their own self-hosted form management system and avoid third-party storage of sensitive data that they acquire from users. So, we do not natively keep track of any of your data, nor do we have any access to it unless you write the code allowing us to do so, although we prefer that you do not. The only information we store about our users is the information they fill in to generate a quote and the records of licensed developers so that we can later identify them in the system when they request assistance.

We strongly encourage our users to store all data using cloud storage facilities of their choice or maintain it on their own premises, instead of using black box SaaS platforms that lock users into an ecosystem they cannot control and put at risk of hacking respondents' personal data (a large TypeForm's data breach in 2018 or phishing attacks using Cloud-based survey software in 2020 are good examples).
Is it true that if I self-host SurveyJS libraries there are no limits on the number of forms I can create, monthly form submissions, and fields per form that I can choose?

YES. SurveyJS does not limit you on the number of survey forms you create (active or inactive), the number and question types you choose to add, as well as the number of responses your users submit in your self-hosted surveys.