Released: September 11, 2023
SurveyJS v1.9.107 introduces file and image loading indication, fixes an issue with drag and drop and scrolling in Survey Creator, and includes other bug fixes.
File and Image Loading Indication
SurveyJS v1.9.107 introduces support for loading indication in cases when file or image upload takes time. Survey Creator users now see a loading indicator when they upload images for the survey logo or Image and Image Picker questions. Respondents can see loading indicators when they upload files in a File Upload question.
Survey Logo

Image Question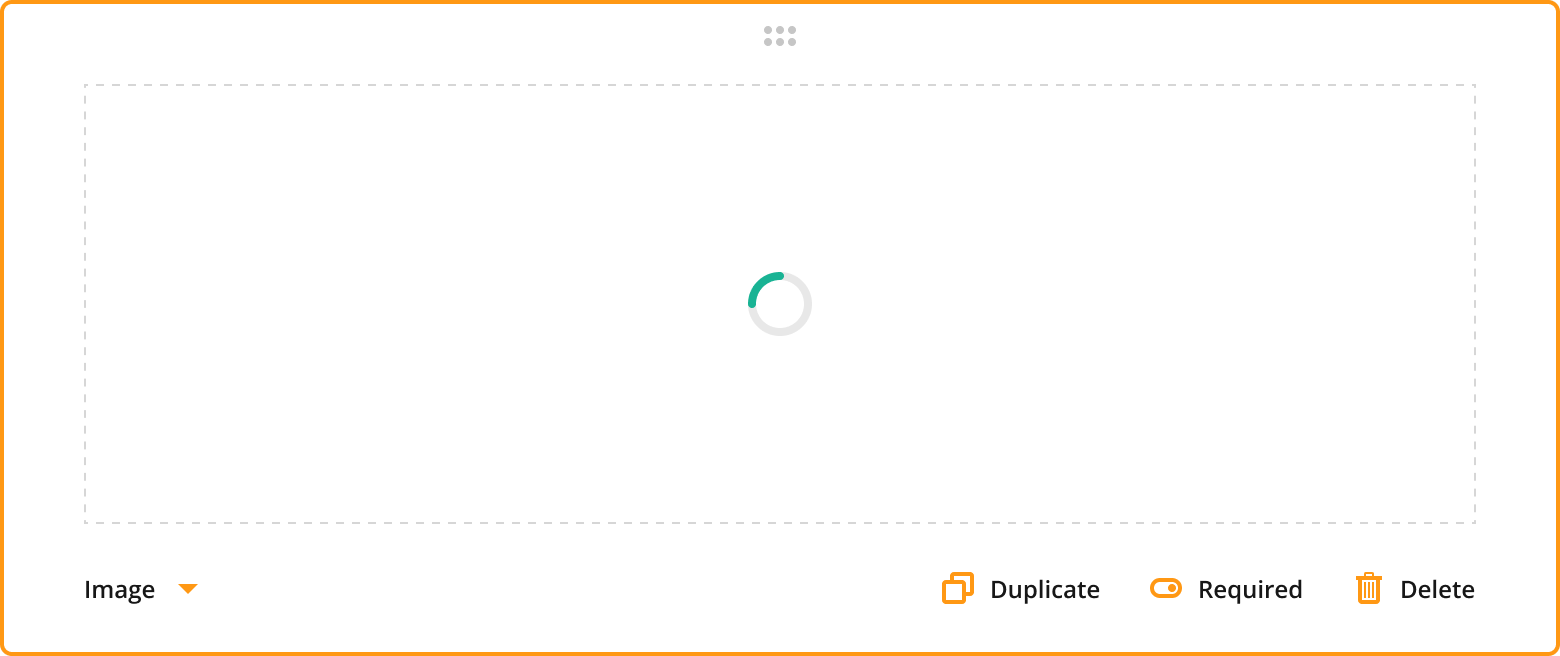 Image Picker Question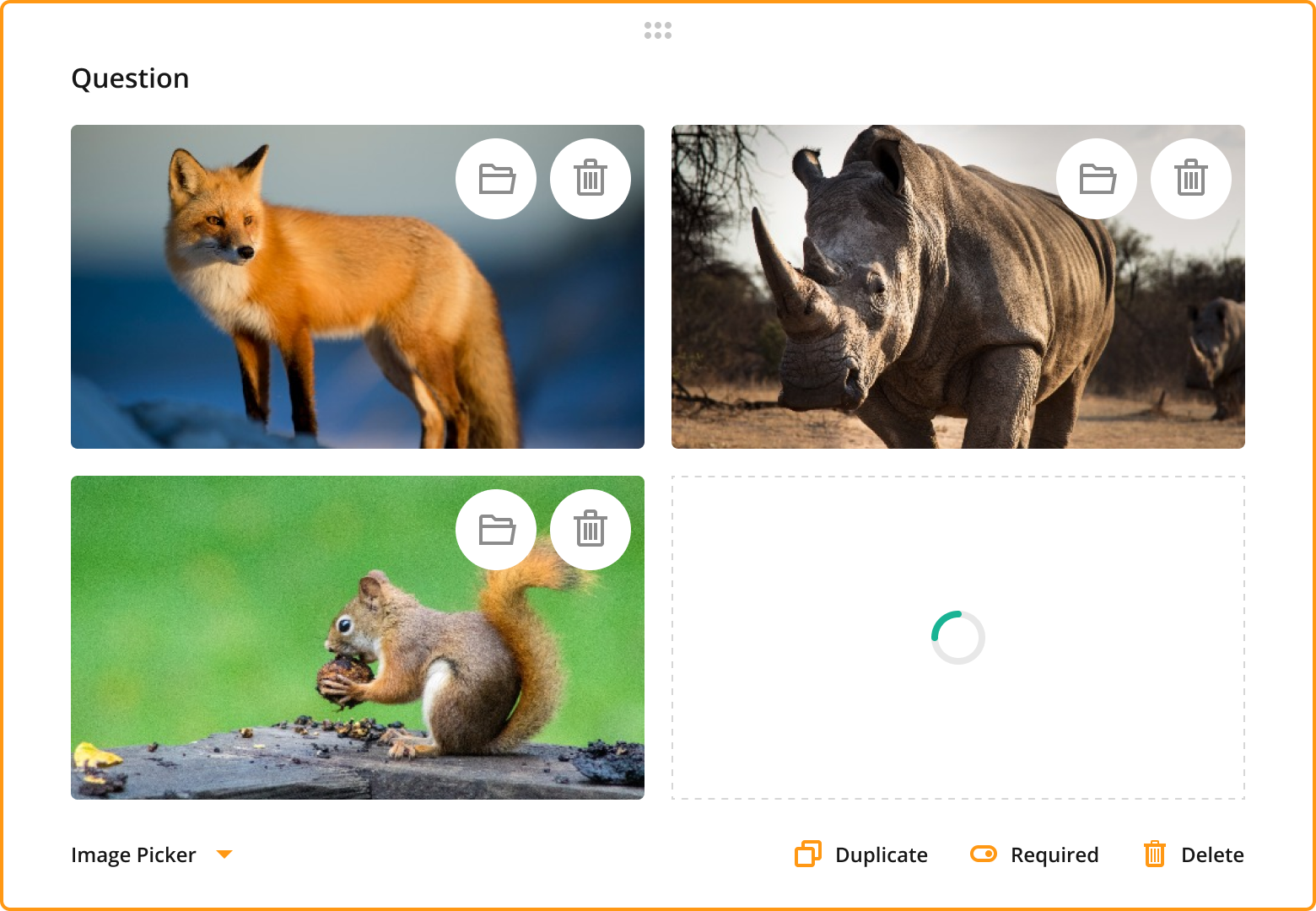 File Upload Question Loading indication is available out of the box and enabled by default.
Survey Creator: Issue with Drag and Drop and Scrolling Fixed
Survey Creator v1.9.105 and v1.9.106 contain an issue in which the design surface cannot be scrolled while you are dragging a survey element. Survey Creator v1.9.107 fixes this issue. Please update your projects to use the latest version.
Form Library
Survey Creator