SurveyJS Analytics Overview
SurveyJS Analytics visualizes survey results and allows users to analyze them.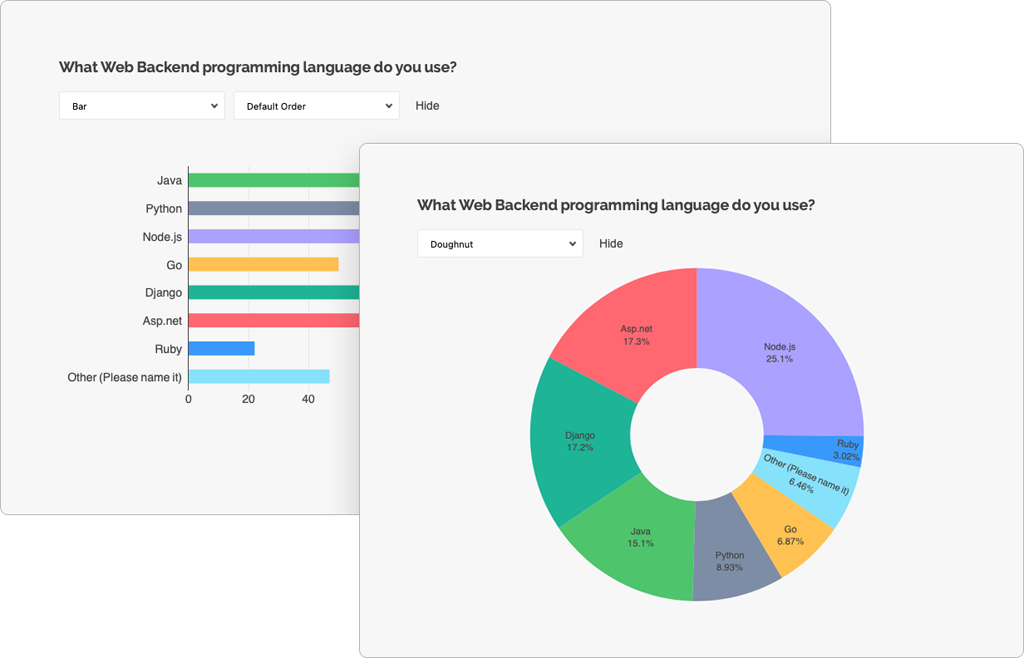 Features
Supported chart types:

Bar
Pie
Line
Gauge
Bullet
Scatter
Word cloud

Interactive filtering
Customizable colors
Dynamic layout
Chart reordering via drag and drop
Get Started
We also include multiple demo examples that allow you to edit and copy code.
What's New
Visit our What's New page for information on new features, recent bug fixes, and latest additions.
Licensing
SurveyJS Analytics is not available for free commercial usage. If you want to integrate it into your application, you must purchase a commercial license.